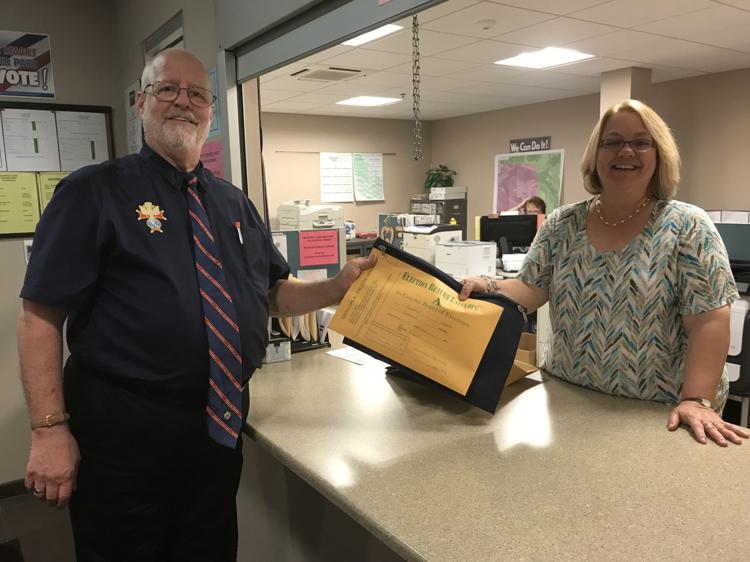 CLEARFIELD — As predicted earlier this week by Clearfield County Director of Elections Dawn Graham, voter turnout for the Pennsylvania primary election on Tuesday was very low across the region.
Pennsylvania was one of four states in the U.S. that held a primary yesterday. The other three were Idaho, Nebraska, and Oregon.
In Clearfield County, Graham noted it was a rather uneventful day, which is a good thing, she said.
Afternoon thunderstorms in the southern portion of the county cause power outages at several precincts including Gulich, Ferguson, Beccaria 2nd, Brisbin, and Newburg. Graham said battery backups at each polling site came on before any voting machines went down, so there were no major issues.
"Actually, it was a really quiet day," Graham added.
Approximately 18 percent of registered voters cast their ballot in Clearfield County on Tuesday for a total of just over 8,700. More than 63 percent, or 5,533, of the voters were Republican while 36 percent, or 3,176, were registered Democrats.
Republican Scott Wagner took home his party's gubernatorial nomination in Pennsylvania. Wagner tallied just over 50 percent of the votes in Clearfield County and 43 percent in the Commonwealth to defeat challengers Paul Mango and Laura Ellsworth.
Wagner will face incumbent Governor Tom Wolf, who was unopposed on the Democratic ticket, this November.
Around the halfway point of election day at 2 p.m., voter turnout in Houtzdale Borough was severely low, just like many other municipalities in Clearfield County. Judge of Elections Edna George noted just 38 of the borough's 528 registered voters, or less than eight percent, had cast a ballot to that point.
"(Voter turnout) has been terrible, but we're having fun," George remarked.
Despite the minimal numbers, the only issue at the precinct was the absence of a voting sign.
"I guess they thought we were so good we didn't need it," George joked.
In Centre County, Rush Township's North precinct had 307 voters cast ballots with thirty minutes left at the polls. Judge of Elections Yvonne Maruschak said the precinct — the biggest out of the five township locations — has 1,256 registered voters.
"They've been coming and going throughout the day," Maruschak said.
Maruschak said they had a steady flow of voters in the morning, around the noon hour and through dinner time hours.
Progress staff writer Tyler Kolesar contributed to this story.